How To Use FEMCUP Menstrual Cup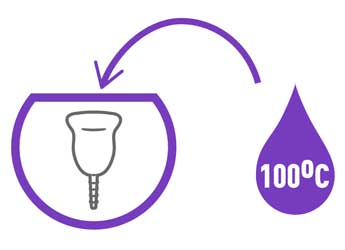 BEFORE FIRST USE
Before using FEMCUP menstrual cups for the first time
you should sterilize the cup in boiling water for 3-5 minutes.
Remember not to let the cup touch the bottom of the pot.
STEP 1 : HOW TO INSERT FEMCUP MENSTRUAL CUP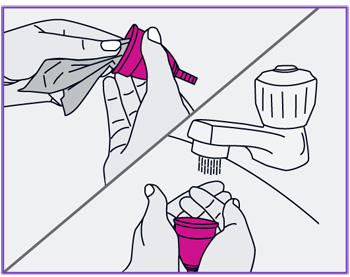 WASH
Remember to wash your hands and your menstrual cup thoroughly
with clean water and mild soap before inserting it.
FOLD
There are 2 types of universally acceptable folding techniques.

1. Push down fold Technique

2. C-fold Technique
You have to keep your menstrual cup folded until it is inside your vagina.
RELAX
It is important to relax your muscles when inserting your menstrual cup
Try to use X-tight Swiss-Made Natural Vaginal Gel for the initial insertion
You can stand, lay down, squat or sit on the toilet Use a suitable position for comfortable insertion.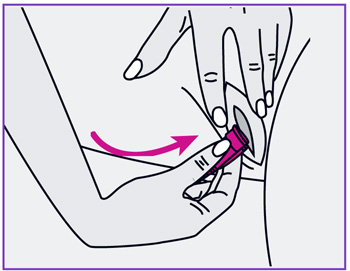 INSERT AND RELEASE
Insert the folded cup entirely in to the vagina and release your fingers and let it open and pop open
If the cup inserted correctly you will hear a Pop up or suction sound.
If you are in doubt, reach and feel around the base of the cup
and make sure it should feel round or oval and without any noticeable folds.
ROTATE
If you feel dents or folds on the base of your menstrual cup,
then gently grip the base of the cup (not the stem) and rotate it until its unfolded.
Make sure your menstrual cup is in place and pull the stem of the cup a bit,
if you feel the resistance the cup has been placed successfully
Make sure the stem should be completely inside of your vagina.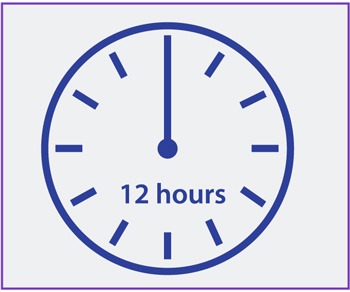 STEP 2 : WEAR FOR UP TO 12 HOURS
FEMCUP Menstrual cup can use up to 12 hours at a time,
so once you inserted you can use it day and night.
We recommend you to empty the menstrual cup more than
two times in a day initially in order to check your menstrual flow.
STEP 3 : HOW TO REMOVE FEMCUP MENSTRUAL CUP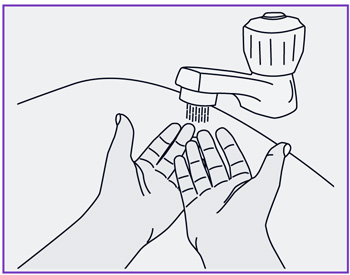 WASH
WASH THOROUGHLY YOUR HANDS WITH WATER AND MILD SOAP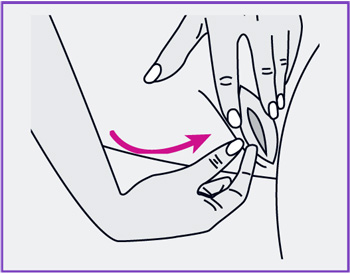 RELAX
Find a comfortable position that works for you.
Lay down, squat, stand or sit on the toilet seat according to your comfort.
It is essential to relax your pelvic muscles for easy and comfortable removal.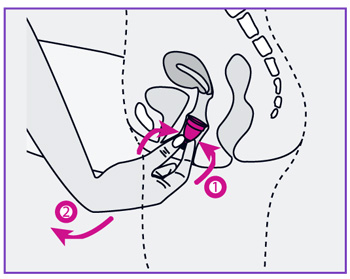 REMOVE
Pull down slightly over the stem as mentioned in the diagram while using your abdominal muscles
to push the FEMCUP cup downwards until you reach the base.
Give the base of the cup a gentle pinch to release the suction and easy it out.
Note: Avoid removing your menstrual cup by pulling the stem as this might cause discomfort and spill.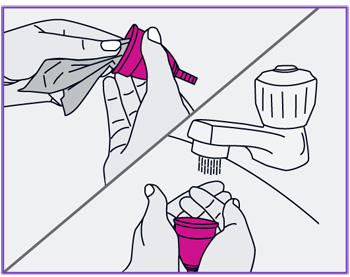 EMPTY IT AND WASH THOROUGHLY
After successful removal, empty the collected fluid in to the toilet or sink
and rinse the cup with water and re-insert. You can also use a wet wipe
to clean your FEMCUP Menstrual Cup if the availability of water is limited.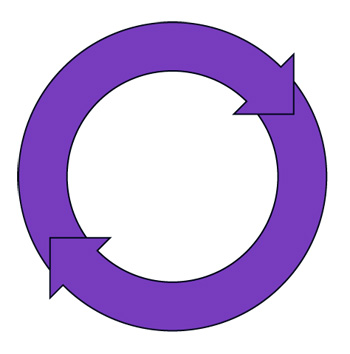 RE-INSERT OR STORE
When your FEMCUP menstrual cup is clean, re-insert it as outlined in step 1.
However, if your period has ended boil the cup for 3-5 minutes in hot water,
use a wet wipe to dry and store your cup in the protective bag.
SIZING and SELECTION
FEMCUP MENSTRUAL CUPS ARE AVAILABLE IN 2 DIFFERENT SIZES.
SMALL SIZE (S1)
Suitable for women under the age of 30 who have not given birth vaginally.
Teenagers, menstruating women those who are more physically active and fit.
LARGE SIZE (S2)
Recommended for women who are over 30 years of age / who have given birth vaginally.
Women who are experiencing heavy menstrual flow than the normal.